A source of basic facts about the International Financial Centre in Moscow
MIFC Roadmap
03.11.2015 MIFC / Moscow
MIFC Roadmap: Making progress.
October 2015
01.07.2013 MIFC / Moscow
01.07.2013 MIFC / Moscow
Interview with Alexander Voloshin
24.04.2018
Annual NAUFOR Russian Stock Market Conference
10.04.2018
July 2018
Mo
Tu
We
Th
Fr
Sa
Su

1
2
3
4
5
6
7
8
9
10
11
12
13
14
15
16
17
18
19
20
21
22
23
24
25
26
27
28
29
30
31
29.01.2014 / Interfax
Russia #3 Worldwide in Foreign Direct Investment
FDI in developing and transitional economies hit record highs in 2013, according to United Nations Conference on Trade and Development (UNCTAD) report.
06.04.2013 / Kommersant
Central Bank Builds Financial Center
FFMS merger with the CB will significantly improve regulation – as expected by reform participants and instigators alike. Yesterday the Bank of Russia, FFMS and Minfin reps made a public presentation of the financial megaregulator, as the process has entered implementation stage. In the meantime, MIFC mastermind Alexander Voloshin sees the future unification of oversight as a key milestone for Moscow as International Financial Center.
29.01.2013 / Interfax
MIFC Location to be Determined by Workgroup
Russian Prime Minister Dmitry Medvedev is planning to establish a workgroup to determine the location of Moscow International Financial Center (MIFC) infrastructure.
Personalia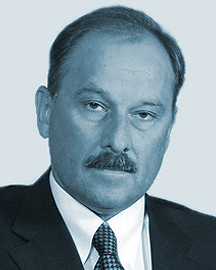 Vladimir Dmitriev
Chairman, Vnesheconombank
Media (1)
18.06.2011 14:55 / Interfax
Preparatory stages of the MIFC project could be finalized in October-November this year. A number of issues remain unresolved, while the authorities consider moving the MIFC to the city centre or outside the Ring Road.